Our Product
A Target Market Opportunity
Luxury Hotel Publications® provides top quality Guest Service Directories for a network of over 200 premier luxury hotels throughout the world. Our service is free of charge and is made possible by the participation of a limited number of luxury brands and local businesses; this exclusivity is treated with high regard to fit the discriminating tastes and desires of the hotel's guest.
Our In-Room Guest Directories are custom designed to maximize brand recognition for our properties. In addition, the printed directories provide a low tech alternative to electronic devices which are intimidating to some guests.
Furthermore, our free service also includes yearly text updates and binder replacements. Our professional Graphics Department will work with your property to insure a quality image is presented to your guests.
There are several tourist publications available, however Luxury Hotel Publications® strives to provide superior quality in both binder design and the publication itself.
To learn if your property qualifies for our program, please contact our Production Department at +33 (0)4 93 45 39 15 - ext: 2.
The brands and services featured in this eye-catching binder are reviewed and approved by hotels to ensure quality and consistency of the selection. Our goal is to present your exclusive product or service to the most discriminating visitors with the greatest disposable income and spending potential.
"You were always prompt, professional and friendly, traits that seem to be all too rare these days. Thank you for being such a pleasure to work with."
Tony Guthrie, Resort Manager | Wequassett Resort and Golf Club On Pleasant Bay
"We have been very happy with your company and the service you provide over the years, and feel quite comfortable in committing to remaining with you for many years to come!"
Maria O'Hara, Director | Coral Reef Club, Barbados
"You are the best and the service is EXCELLENT!!!!!! Have a great day!!!!!"
Paula Salter, Innkeeper | Jared Coffin House Nantucket Island Resorts
a. LEATHER BINDER
A hand-crafted genuine leather binder elegantly encases guest service information. Choose from an assortment of colors to coordinate with room décor and logo finishes (embossing or colored serigraphy).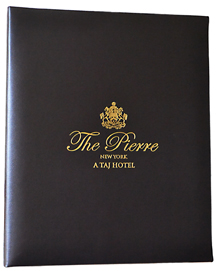 c. TEXT INSERTS
Our fabulous staff of Graphic Designers will provide customized design and layout formatted with guest service information such as 'In-Room Dining', "Spa Menus', 'Activities', etc. and have been proclaimed by hoteliers as a "revenue-generating asset." High quality printing on premium paper stock, white or cream color of your choosing.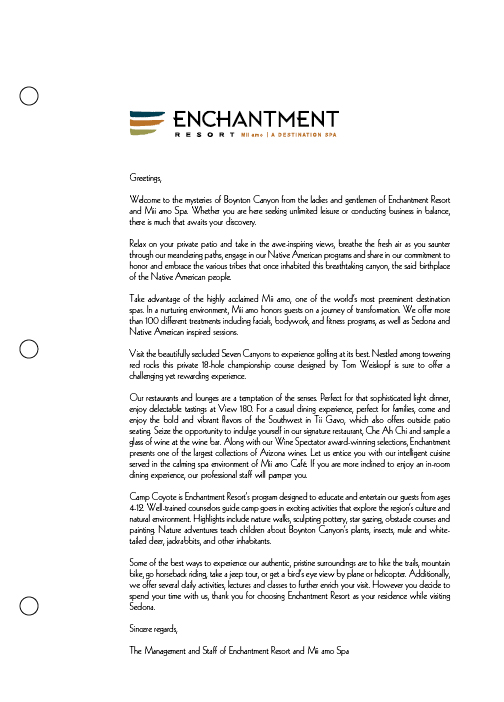 e. RECOMMENDED SHOPPING SECTION
Limited to twenty exclusive businesses beautifully featured for the convenience of your guests.
b. HOTEL FRONT COVER
The first page inside the Guest Service Directory, featuring the hotel's signature image and logo makes for a classy presentation as well as providing protection to the text pages.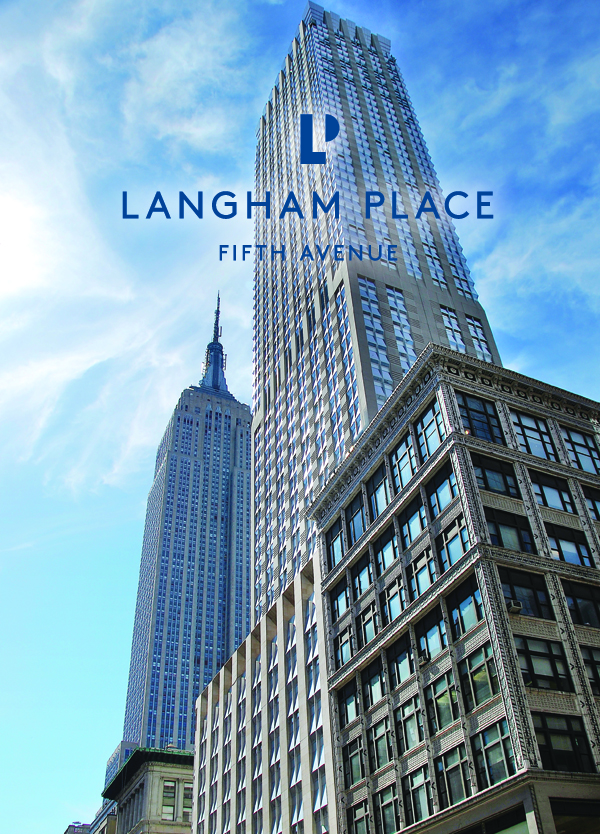 d. TAB DIVIDERS
Three tabs are guaranteed with mylar-laminated extensions to organize your directory for better ease and handling.